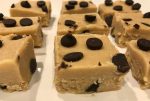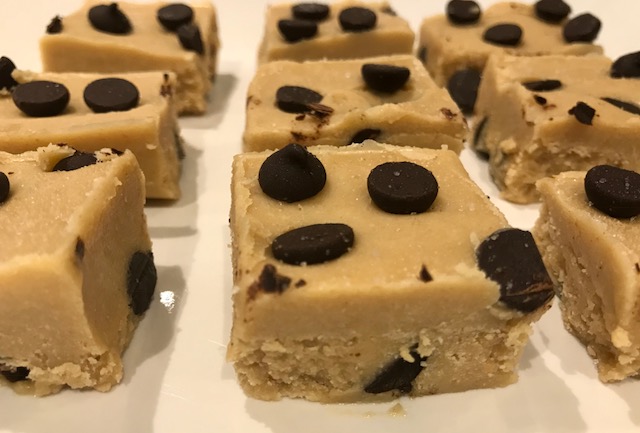 I loved this recipe when I gave it a try! Tahini (paste made from sesame seeds) is something I had used many times in hummus and other savoury dishes. I'd never used it in a sweet fudge recipe, and it is the base of this one! Unhulled tahini is best as hulled strips many of the nutrients. Tahini is a great source of calcium, magnesium, potassium and iron. It aids in liver detoxification. It's high in vitamin E and many of the B vitamins. It's easy to digest, and it's high in unsaturated fat. So to have an occasional square of this fudge, is much better for your body than any other kind of fudge out there! Enjoy!
Ingredients
1

cup

tahini

1/4

cup

coconut oil

melted

2

tbsp

pure maple syrup

1/2

tbsp

pure vanilla extract

1/4

tsp

sea salt

1/4

cup

dark chocolate chips + 2 tbsp for topping

malden or fancy sea salt for dusting on top
Instructions
Line an 8 X 4 inch loaf pan with parchment paper.

In a medium bowl, mix together tahini, melted coconut oil, maple syrup, vanilla, and salt until smooth.

Stir/fold in the 1/4 cup of dark chocolate chips. Pour the fudge into a pan and freeze for 5 to 10 minutes.

Remove from freezer to add remaining 2 tbsp chocolate chips to the top. Press them in if necessary.

Return to freezer and freeze until firm, or about 30 minutes. Sprinkle with the sea salt. Cut into squares. Store fudge in freezer for up to 3 months. Serve fudge directly from the freezer.