My Journey To
My Best Life!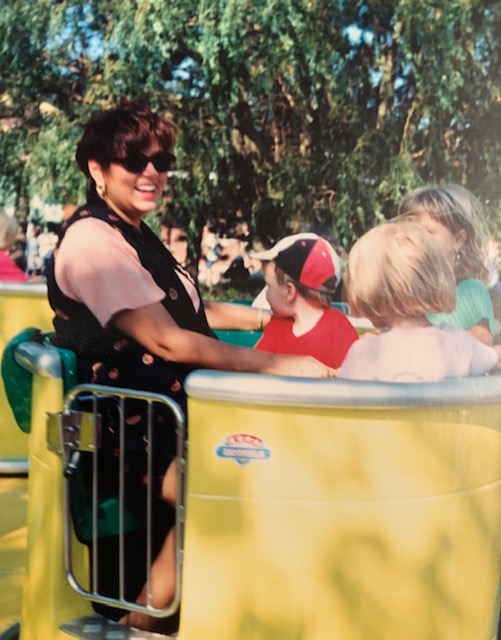 If you are here, you may be struggling with your weight, low energy, stress overload, brain fog, menopausal symptoms or depression. Maybe you struggle to make it through the day or feel exhausted at night. Emotional eating might be something you can relate to. You know that self-care is a priority, but you do not know where to start.
I experienced this as well. That was me.
My issue with weight didn't catch up to me until I hit 30 with my first pregnancy. I added 75 lbs. 
The struggle was real as I tried to lose the added pounds and the battle was on as I tried to maintain my weight. I dieted but the results were temporary, as I'd revert to my old way of eating after a while. I know the struggle of weight loss!
What was even worse was that for almost 30 years I endured digestive issues and was given the diagnosis of Irritable Bowel Syndrome (IBS). The worst part of all was the depression and anxiety, which often goes hand in hand with digestive issues. It was awful. Suicidal in fact. At the time I had no idea that the state of my gut was affecting my brain and so many other things!
There was no way around it. I had to make a lifestyle change and it was not going to be through deprivation and removing a hundred things from my diet. With guidance, I learned how to change my diet, address different aspects of my lifestyle, and I learned how to prioritize. Then I learned how to use mindset to make things even easier to stick to.
I became mindful and focused on what my food and my lifestyle did for my body and how it made me feel. I could finally see the connection!
This transformation guided me to obtain my certification in Return to Food Coaching, Mindfulness/Meditation Coaching and after years of school, my designation as a Registered Holistic Nutritionist. I had a newfound feeling of empowerment.
I went a step further and walked away from 23 years in the banking and mortgage industry to start my own business Karen Porter – Holistic Nutrition and Wellness Coach.
Now at 55, I feel more energetic, able to handle stress, fit, happy with my body, and just radiant in general.
I know what is possible!  I work to help my clients feel and look as good as they possibly can!  I help to improve their health and feel their absolute best by working on healthy eating, movement, managing stress and mindset. We all deserve to a clearer path to your goals!
I love showing women a new way to enjoy what they're eating and what it does for their body, mind, and overall well being. It's not about immediate gratification, what's easy and convenient, it's about reaching goals and loving the body you're in! 
Through one on one coaching, group sessions, and wellness retreats, I help women to discover their most radiant self!