Get 40% off with this limited $97 Special for you and your daughter (12 +) 
Mother & Daughter - Empower Your Best Life!
Virtual Mini Retreat
It's your time – you deserve to feel your best!
More joy, more energy, better focus!
Empower your daughter & better equip her for life!
Join us to get the "recipe"
Imagine Getting Up Everyday Is a Joy …
because you feel rested and ready to rock the day!
Think about it …
Your brain is firing on all cylinders, stimulating your creativity, and restoring the feeling of control over your life.
You know what your body likes and it starts to work for you instead of against you!
So how do you get there?
Don't panic – this is not painful. 
This is about finding the path to feeling radiant and I know that you can relate to how good that must feel! 
Imagine giving your daughter this gift …
… of time, information and interaction that will help equip her better for everyday life.
Think about it …
She'd have more skills in the kitchen, she'd know how sugar and processed foods affect her body and her brain, she'd know how to make healthy substitutions.
She'll learn practical ways to manage her stress.
So how do you get there?
Don't panic – this is not painful. 
This is about finding the path to feeling radiant and I know that you can relate to how good that must feel!
Will This Course Help Me?
Yes, if you have asked yourself questions like…
For Mom
Why am I so tired?

Why doesn't my energy last the day? 

I feel so foggy, why can't I think clearly? 

My favourite foods

never used to bother me

.  Why am I bloated and uncomfortable? 

I just need some sleep.  Why do I keep waking up? 

I don't recognize my body anymore.  Why do I feel so stiff? 

I've always taken care of everyone around me.  When is it time for me? 

Is this all there is? How do I fix this?
For Daughter
If she often resorts to sweets and processed food.
If she gets hangry and irritable.
If she (or you) would like her to be able to stay focused and mentally sharp longer.
If she (or you) would like her to be able to do more in the kitchen.
If she's already experienced stressful situations (she has) that she could use help with.
Here's what we'll be covering at the workshop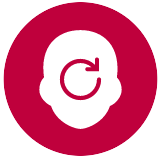 Mindset
Learn how a shift in your mindset can make eating better and feeling better, so much easier.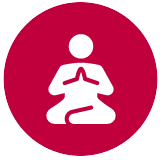 Stress Management
You'll get powerful techniques to help you feel more relaxed, motivated and happier.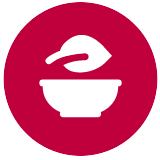 Healthy Food Choices
Healthy eating doesn't have to be hard or boring.  Learn ways to swap in better ingredients to improve energy, focus and mood. We'll get in the kitchen together.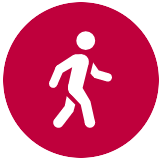 Movement
We all know we have to move, so we cover some simple techniques that fit into any day, and we'll do some light yoga. I wish there had been a course like this for my daughter and myself years ago!
She's an adult now and can still benefit, but it would have been great to have shared these tools with her sooner!
Get this limited 40% Off Special Today! Only $97 for you and your daughter (12 +) 
Regular price $165~
Save Even More when you register with a friend (and daughter)! Only $77 each
Regular price $330~
Date: Wednesday, Oct. 28, 2020
Time: 6:00 pm to 9:30 pm EST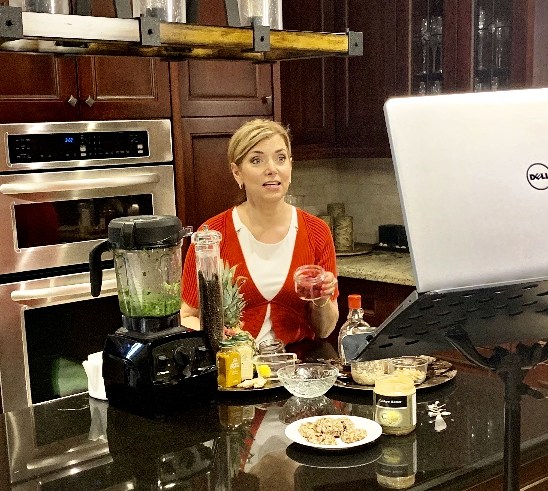 Eating Healthy Doesn't Have To Be Hard!
Together we'll make a meal that is tasty, healthy and easy!
Tasty Tex-Mex Bowl! – a new healthy take on a Mexican inspired favourite. An array of veggies, black beans, rice with a scrumptious blend of spices. As well as optional toppings to satisfy every taste bud!
Chocolate Chip Tahini Blondies – A Delicious treat that tastes like a chocolate chip cookie, but thick and with the moistness and chewiness of a brownie (blondie).
You'll get the (easy to shop for) ingredient list upon registering!
About Karen
Holistic Nutritionist & Wellness Coach
Hi, I'm Karen Porter and I'm passionate about helping women who are often overwhelmed, discouraged, and have lost their youthful energy, to live radiantly, with the vitality, mental focus, and happiness they deserve!
I know how it feels.
For years I dealt with weight struggles, IBS, anxiety, and severe bouts of depression. I remember the days when I couldn't get out of bed, disabled by depression and anxiety to the point when I was in danger of harming myself. Eventually, I learned that things could be different and that I could make the changes that would affect not only my physical health but my mental health as well. Food, mindset, activity, and stress management played a huge role. It took me a lot of time, money, and energy to figure this all out. But it doesn't have to be that way.
That's why I'm so passionate about helping women to get the life that they desire now.
I offer programs, retreats, work privately, and offer workshops for women who want to feel their absolute best, such as the "Live, Feeling Radiant Workshop". I've been hosting Cooking Workshops and my signature "Live Your Most Radiant Life Retreat" for a number of years after earning my designation in the holistic nutrition field, as well as, studying with a chef. I've been trained in mindfulness coaching & counselling, and cognitive behavioral therapy. 
Have Some Questions?
I want to hear from you.  Send me a message to below and I'll get right back to you.
"I never imagined I would learn so much and be so inspired. Karen taught us healthy cooking could be easy and flavourful using fresh ingredients that were readily available and reasonably priced. Her passion and insights have opened up a whole new world for me, one in which I can grow indefinitely." 
"I feel so blessed to have met you because you keep me inspired to continue my wellness journey with yummy foods – thanks to your recipes, coaching tips & now online classes" 
"We needed simple and vitality-packed recipes, along with LOTS of motivation.  Karen provided just that and made this a truly enriching experience. Just today, my daughter was saying that she was practicing Karen's mindful eating teachings – she was able to re-direct herself to a healthy choice for lunch.  I have made similar changes in my mindset and also daily habits and routines, in the interest of radiant health.  Thank you, Karen!  You are doing life-changing work, and it is clear that you pour your heart and soul into what you do."    
Special Bonus 1:
My Emotional Eating E-Guide to help you feel in control of your eating.
Special Bonus 2:
Recipe E-Guide for 5 Days of Delicious, Healthy, Easy Meals.
Get this limited 40% Off Special Today! Only $97 for you and your daughter (12 +) 
Regular price $165~
Save Even More when you register with a friend (and daughter)! Only $77 each
Regular price $330~
Date: Wednesday, Oct. 28, 2020
Time: 6:00 pm to 9:30 pm EST